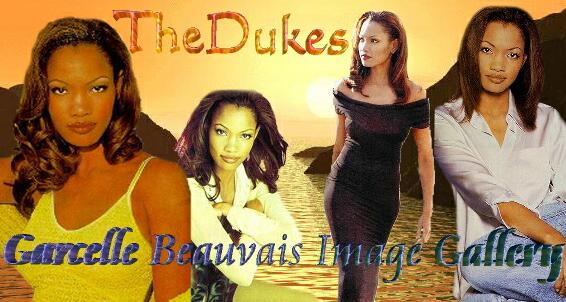 ---
Her family's from the lush environs of Saint Marc, Haiti, but she lives in Los Angeles, California. Garcelle stars on The Jamie Foxx Show as Franchesca "Fancy" Monroe. "Fancy, I would say is very smart," she says. "She's a little sassy in the terms of what Jamie gives to her and what she could give him back. And she likes Jamie's character, but she can't mix business with pleasure." Her seven-year-old son, Oliver, calls her "Fancy" everytime he wants something or when he sees her on television. Garcelle explains she almost wasn't on the show. Everytime an audition came up, she had to do something else. She finally went to the last audition though her son was sick and still, was hired for the job.
Call it luck or fate, but these situations are common for Garcelle. Before her last show, Models, Inc. was fully developed, she had a dream she was conversing with the show's executive producer Aaron Spelling. That's when she knew she was destined to be on the show. But when she learned there wasn't going to be an African-American model on the series, she thought it was absurd. She delivered a letter to Spelling's office expressing her thoughts and she was immediately added to the show. As a pioneer for black models, she says there are more doors open for us than ever before. She remembers it differently when she first started. A model for Mary Kay Cosmetics, Garcelle finds her career a good experience.
Garcelle Beauvais, a former "Models, Inc." star, struts her stuff, this time around, as marketing whiz/front-desk clerk Fancy, who the eponymous star of "The Jamie Foxx Show" lusts after. She's also hounded by snotty Braxton (Christopher B. Duncan). The amorous attentions of her co-stars are completely credible for the beautiful actress who also appeared on "The Wayans Bros.," "Hanging With Mr. Cooper," and "Fresh Prince of Bel-Air." Beauteous Beauvais also had roles in the features "Coming to America" and "Every Breath."