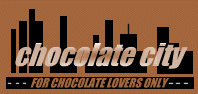 ---


from
The Internet Movie Database

from
Mr. Video
Countess Vaughn starred as Kim Parker, the title character's boy-crazy best friend, in Moesha, a new comedy series that presents a fresh and modem look at family life in the `90s. The series is a production of Big Ticket Television for broadcast on LTPN.
Eighteen-year-old Vaughn first captured the attention of television viewers in 1988 when, at age nine, her soulful rendition of the Burt Bacharach/Hal David classic "What the World Needs Now is Love Sweet Love" resulted in Vaughn being named Star Search's junior vocalist champion and overall junior champion. Although she was immediately approached by A&R executives about doing an album, Vaughn chose to wait until she was a little older.
Following her success on Star Search, Vaughn turned her attentions to television with a year-long stint on the comedy series 227, starring Maria Gibbs. She has guest starred on such series as Fresh Prince of Bel Air and Thea, and had recurring roles on Hangin' With Mr. Cooper and Roc.
She has performed on specials such as The Lou Rawls Parade of Stars, Magical World of Disney, The Orange Bowl Parade and the Easter Seals Telethon. Her vocal talents were also featured on NBC's Today Show. In addition to her music and television work, Vaughn had a role in the Off-Broadway musical "Mama, I Want to Sing, Part 2."
The young performer, who began singing in her Idabel, Oklahoma church at age three, has known she wanted to perform since she was five. She remembers listening early on to gospel great Mahalia Jackson, then later continuing her musical education with a range of vocalists from jazz/blues great Dinah Washington to R&B/pop diva Whitney Houston. In 1987, after years of taking first prize in local talent contests, Vaughn's dreams of music stardom came into reach when someone submitted a tape to Star Search and, within days, they called.
In 1992, Vaughn finally got around to releasing the album record executives had been urging her to record since she came to national attention in 1988. That album, "Countess," displays the full range of her vocal skills on cuts that run the musical gamut -- from upbeat dance tunes to heartfelt ballads (one, "Unconditionally," written by Michael Bolton and Randy Goodrum).
With her role as the innocently lecherous Kim on Moesha, Vaughn, at only 18 and with work in music, theater and television already behind her, begins her second creative circle.